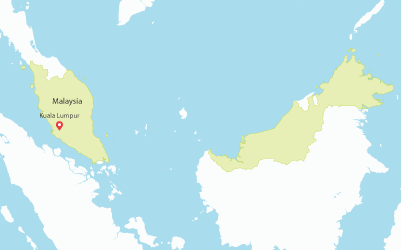 Total population of Malaysia:30, 000, 000
Area:329, 845 square KM
Density:92 per square KM
Official Language:Bahasa Melayu
Common Languages:Bahasa Melayu, English, Mandarin, Tamil, others dialects
Multi-culture, languages, and religion becoming a unique lifestyle in Malaysia. Geographically, Malaysia strategically located in middle of South East Asia, warm temperature all year long, no air pollution, free from natural disaster, rich with natural resources, wonderful islands and rain forest. It is a best choice for enjoying leisure lifestyle. 
On the other hand, Malaysia maintains good relationship with most of the countries around the world, stable politic, well develop infrastructure, comprehensive traffic system by air land and sea, absolutely is a great place to stay.
As a Ex British Colony country, majority system in the country inherited Brits system including laws, education, and government. Bahasa Melayu is the official language, but English are commonly used in Public. All the documents in English and Bahasa Melayu are officially recognized. Malaysian officially using name follow by alphabet to spell their mother tongue name, but you will also found there is popular among Malaysian to get themselves an English name. From here you can know that how globalize Malaysian lives. Everyone are free to worship their own religion, as you can see Muslim mosque, Christian Church, Chinese temple, Indian temple located just side by side at some heritage area. Every religion celebrates own traditional festival freely. You can experience varies Hari Raya Aidilfitri, Chinese New Year, Deepavali, Christmas, and many more minor religious celebration. Different cultures people has been living peacefully in one land since many century ago. Thanks to the multi culture living environment, foods in Malaysia are wonderful. You can found several of food from Malay, Chinese, Indian, Japanese, Korean, Western, Middle eastern, and anywhere you name it you get it.
1. Malaysia Cuisine
Due to Malaysia is a country that liber in religion & culture, you can easily found varies different food or combination of different culture food. Main stream are Muslim Halal food, following by second largest races food, the Chinese food and Indian food. Western, Japanese, Korean, and Arabic food are common in Malaysia as well due to lot of tourist and expats living in Malaysia, it is highly exotic place to enjoy nice food.
2. Education System
Malaysia welcomes all international students from kindergarten to university level and offer quality education with affordable price. The government has put a lot of effort in ensuring the quality of education is up to world class standard. Multicultural community of Malaysia supports the institutions' aim to make its students global citizens. International students are exposed to multi languages, cultures and traditions. Malaysia is ranked the world's 11th most preferred education destination in the world among international students by UNESCO. Common use of English is one of the advantages of Malaysian, therefore lot of school from Western country like Europe, America, and Australia love to setup their branches or recognize existing education institution as their counter partner. Besides from the main stream of English base education institution, you can also found international school with French, German, Japan, Arab, Taiwan, and more curriculums. Malaysia offers a wide range of internationally recognized qualification such as 2+1 twinning degree program, 3+0 foreign bachelor's degree, and skill training programs.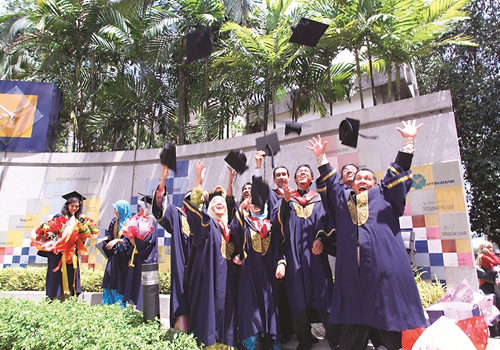 3. Healthcare Facilities
Qualifications of practitioner serving in Malaysia's healthcare industry are recognized internationally. Apart from that, all the healthcare practitioner in Malaysia are strictly control and monitored by Malaysia Healthcare Council to ensure the services, medical ethic, education, and professional conduct to achieve the highest quality. Most of the hospitals complies rules of getting acknowledgement by two major independent non-profit organizations which are Malaysia Society of Quality in Health (MSQH) and International Hospital Federation (IHF) to assure safety and development of healthcare facility up to standard. Furthermore, you can enjoy better quality healthcare services with reasonable price in Malaysia.
4. Malaysia Property
The properties development of Malaysia grows steadily through along the time due to strict monitor by government and financial institution in controlling speed of developing and financing. High ended properties around capital of Malaysia KLCC prime area are selling in average RM 2,000 psf. Direct ownership to foreigners and able to own freehold properties are the reasons why lot of foreigner likes to invest Malaysia's properties. Due to price of property increasing and there is no changes of condition for foreigner to purchase property in Malaysia for many years, Ministry of Housing Malaysia announced to increase the minimum price for foreigner to purchase Malaysia from RM 500, 000 to RM 1,000,000. However, every state has their owned land rules and regulation to make adjustment according to their city development plan.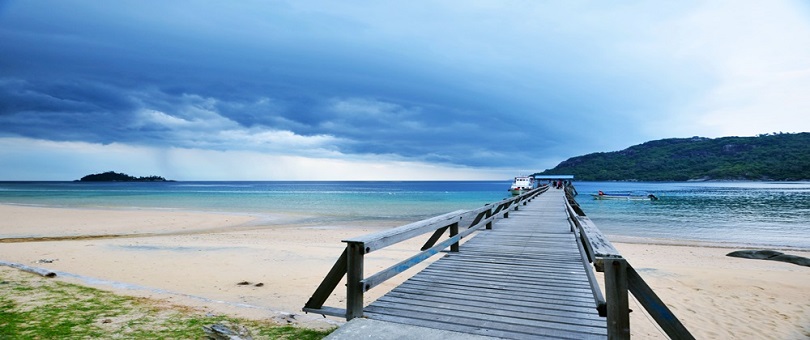 5. Unique tourism resources
As a stable warm tropical marine & rainforest climate country, Malaysia has lot of wonderful island, ocean and precious marine life that diver name it as diver's heaven. Many eco resorts built inside natural rainforest without destroying the valuable resources letting more people to enjoy the life back to nature. Malaysia is also a golfer's preferred country, there are nearly 200 golf courses designed by international best designers, golf courses from normal field, highland, island, beach and more available to choose. Cultural wise, as a land that ruled by Portugal, Netherland, Japan, and British; migration of Chinese & Indian to here created an exotic environment. You can found mixture of cross cultural and religious building built on this land. Everyone still keep and inherited beauty of own religious.